【Well-known Artist-India】Rajesh Kumar Yadav
来源:本站
作者:编辑
日期:2021/9/29 0:15:06
2nd《Save the Planet》International Artists Exhibition
第二屆《守護地球》國際藝術家大展
2021/11/02(二)~ 2021/11/29(一)
臺南市政府 民治市政中心 一樓展廳
【Well-known Artist-India】Rajesh Kumar Yadav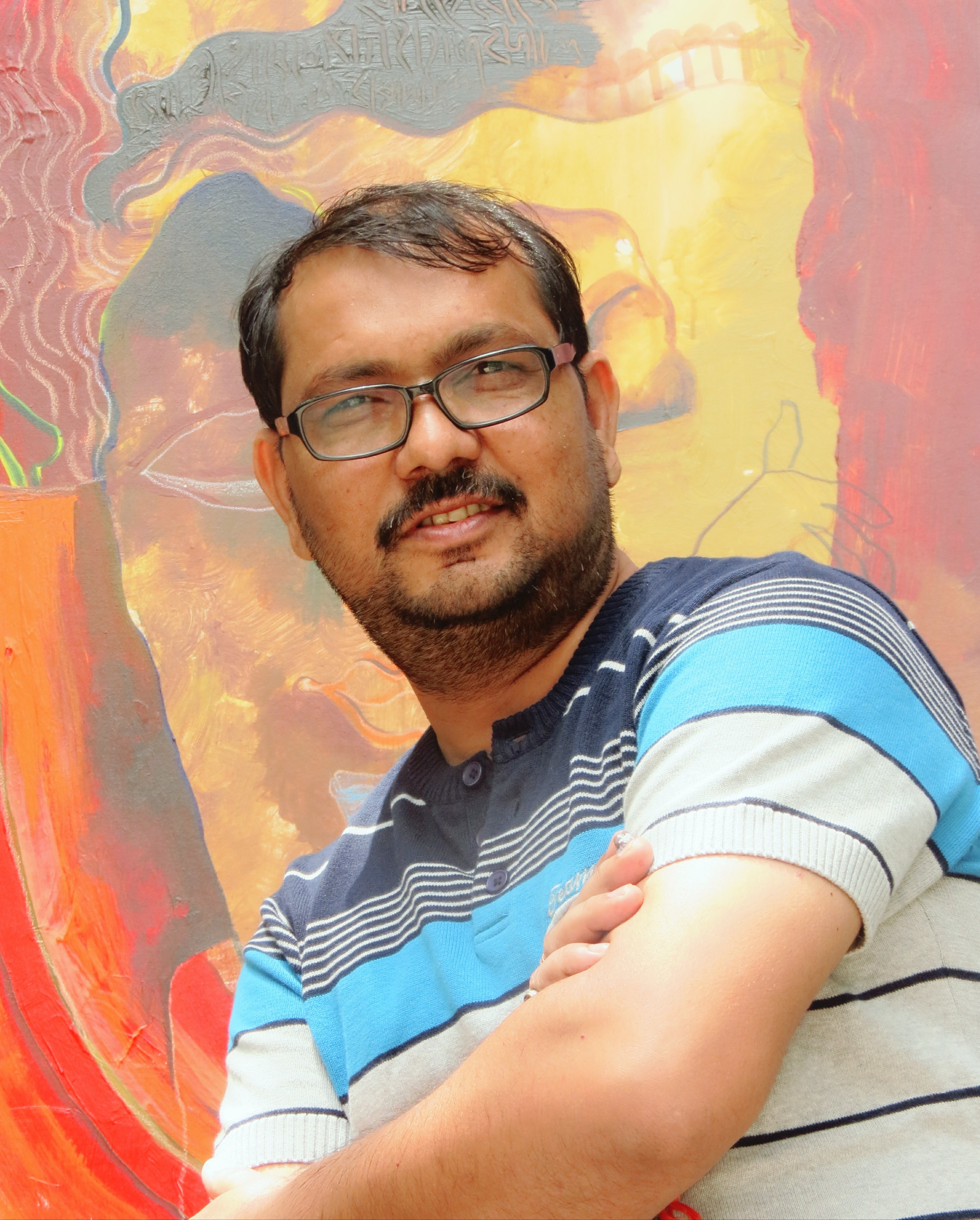 Earth, Water, Fire, and Light
Rajesh Kumar Yadav
Born in Sanwar, Udaipur,India 15th july,1975
Qualification
• BFA (painting) from Rajasthan School of Art, Jaipur, 1997
• M.A Drawing and Painting from Rajasthan University, 1999
• National Eligibility Test for Lectureship (UGC),New Delhi 1999
As a life path colors the fragile threads of a personal tapestry – Rajesh's life is woven with a depth of emotion in earthy hues that fires his passion and his art.
Drawn to nature, native peoples, culture of India his work springs from his attachment to land of India and inspirations or old civilization artists his paintings capture the strength and simplistic elegance of Indian lifestyles and of the rugged beauty of ancient art and its imperialism.
Rajesh's commitments here involve teaching painting, Mural designing, and spreading the fragrance of Indian tradition and its fame through his paintings and artwork all over the world. As an artist, teacher, fine art conservationist, and weaver, he has contributed his diverse skills in working for Shilpgram a village for conservation of Indian traditional lifestyle and Rajasthani imperialism and his collection all across the globe which is spreading the Indian cultural fame through its unique theme and approach in a modern style. Now, he directs the ART PIVOT Studio in Lake City, Udaipur. Where he paints, teaches, and manages his expanding professional career.
The Source of My Art
Today, my work comes from my deep connection with the art of India. The emotions and experiences of being among the people in India blend my work with Indian contemporary impressionism and forms itself like tapestry, rich in color and tactile sensation.
I want to convey the depth and beauty of Indian culture within the primitive and stark Indian lifestyle. India and Indians way of life invigorates my spirit and infuses my art.
There were vibrant and heroic peoples took birth here in India, who's heritage and gracious way of life is now in peril.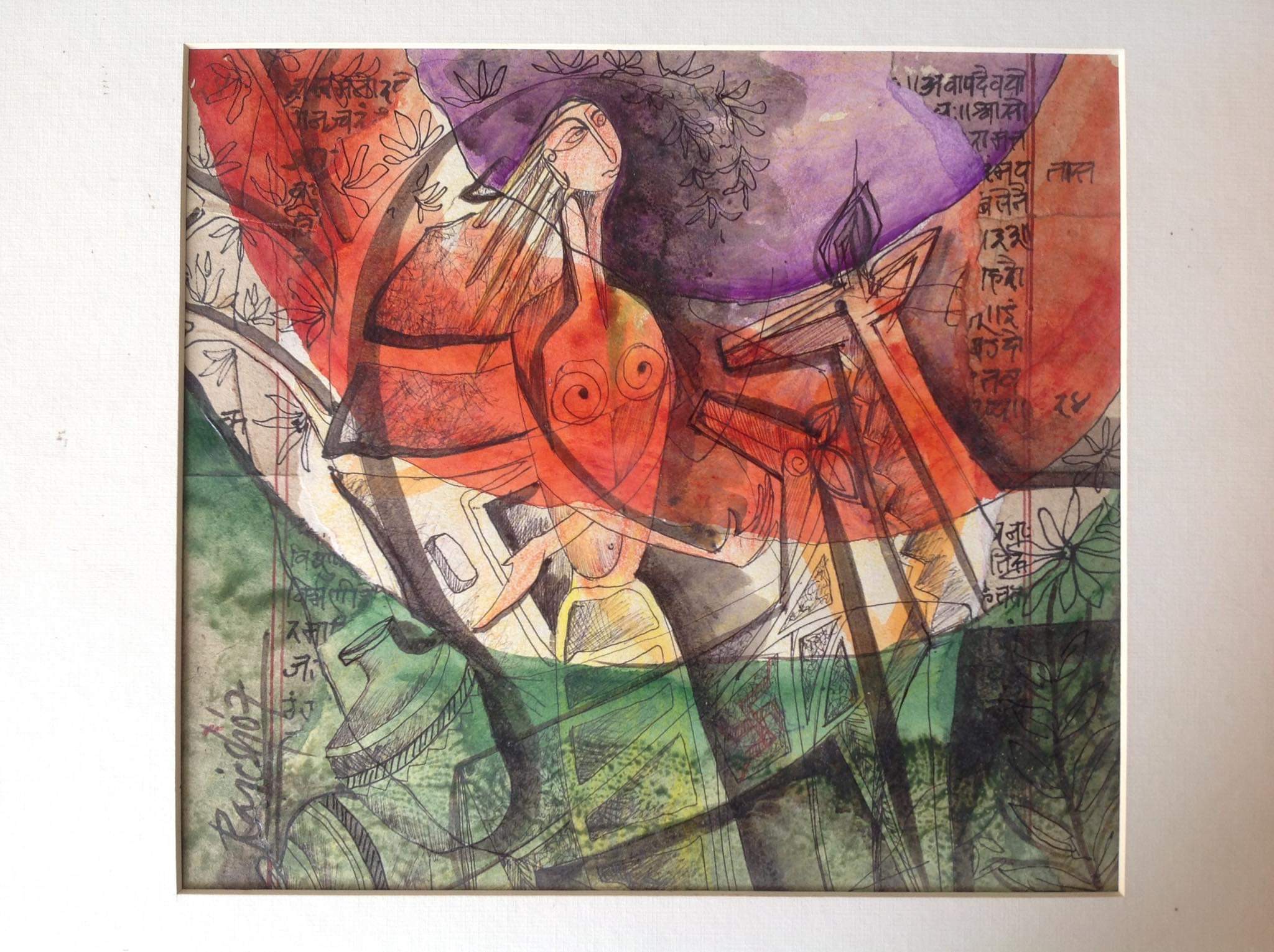 Rajesh Kumar Yadav (me an my world) India
The both art works...title me an my world...is symbolic and main concept of the creation is we the human being is never cutout and different from the nature elements. We made by the nature elements an after the journey end we mixup with nature elements so let's celebrate the journey with each part of nature an this beautiful planet.
Work History:-(Contemporary Art & Design Projects)
1. Prayas – Jaipur
Prayas is a special school for"mr"(mentally retarded children)
Worked as a "Art Director" from 1997-1999
2. IIRD(Indian Institute of Rural Development)-Jaipur India
With the help of UNIDO. IIRD support revive BAGROO project
Worked as "Textile Designer" 1998.
3. Guest Lecturer at the "Government Teacher Training college" Jaipur 1998.
4. Presently working as a Art Lecturer at St. Mary's Convent Senior Secondary School ,Udaipur, Rajasthan, India.
5. Presently working as Director "The Art Pivot", a center for contemporary art and ideas Udaipur,Rajasthan.
Executed numerous murals and installation art works for private and government collections at various places:-
1."ShilpGram" A craft village, Udaipur, Rajasthan, India.
2.RSMML, Udaipur, Rajasthan, India.
3.Private at Udaipur, Jaipur, Amritsar, Chandigarh, New York.
Major International & National Shows:-
1. Student Art Exhibition at Jaipur, 1994-95.
2. Youth Art Exhibition Jaipur, 1996-97.
3. Group Show at Udaipur, 1995.
4. Anual Art Exhibiton by R.L.K, Jaipur, 1998-2000.
5. RLKA State Art Exhibition, Jaipur-Group show 2000.
6. Art Fair at Jaipur, 1997-2002 (One man show).
7. One man show in 9th Rashtriya Kala Mela, Calcutta, 1996.
8. Textile Design show at New Delhi, 1999 (One man show).
9. Group Exhibition at Jawahar Kala Kendra, Jaipur, 1997-98.
10. "Creative symphony" group show at Rajputana Palace Sheraton Jaipur, 2000.
11. "Contemporary Mural" a One man show at Juneja Art Gallery, Jaipur, 2003.
12. International Group Show "Summer Bonza" at Juneja Art Gallery, Jaipur, 2003.
13. "The Mask" a One man show at shilpgram utsav at Shilpgram, Udaipur in 2004.
14. "Face to Face" a one man show at Juneja Art Gallery, Jaipur, 2005.
15. "Srijan" a exhibition of contemporary artists of Udaipur in Shilpgram Utsav, 2003-2006.
16. Group exhibition at NEWJERSEY USA., 2007.
17. ''Symphony of colors on indian background" one man show at world fine art gallery at NEW WORK. , 2007.
18. "ARTCHILL SHOW" at gallery art chill, Amber palace jaipur.2008
19. Nehru Centre, Mumbai – One Man show 2009.
20. Nehru Centre, London – One man show 2010.
21.100 ARTIST SHOW at gallery artchill AAMER fort JAIPUR.2012
22."HUMAN RIGHTS world art exhibition by spizo tempo at Rovereto-Trento ,ITALY.2013
23. "Creative rendezvous " first global One man at gallery the ART PLACE, GURGOUAN. DELHI.2014
24.'Labyrinth of life' 109th Group Show by Artchill art gallery,JAIPUR.2014.
25.FANKAARI FOSSILS, ONEMAN SHOW at BIRLA academy of art and culture kolkatta.2015
26. Group art exhibition at USA EMBASSY New Delhi,July 2015.
27. Group show at LANKAWI ART BIENNALE, ART MALAYSIA. November2016.
28. Two man show at ART HUB , Abu Dubai ,.2017 upcoming
29 . M-IND Malaysia india Art exchange programme at udaipur INDIA...18-22 march 2017. Upcoming
30. INTERNATIONAL ART SWITCH EXHIBITION at JOGJA ART GALLERY.JOGJAKARTA,INDONESIA .2017
31. Face to Face :india international art exhibition, 25-28 September 2017, at Jawahar kala Kendra,jaipur.INDIA.
32. Yogyakarta international art festival 2017. 20-30 October 2017.
33. AMBASSADOR ARTIST -MINDSCAPE.. Malaysia India art exchange program Malaysia 2017
34. CURATOR AN FOUNDER ARTIST,
Face to face INDIA international art festival, Udaipur INDIA 2018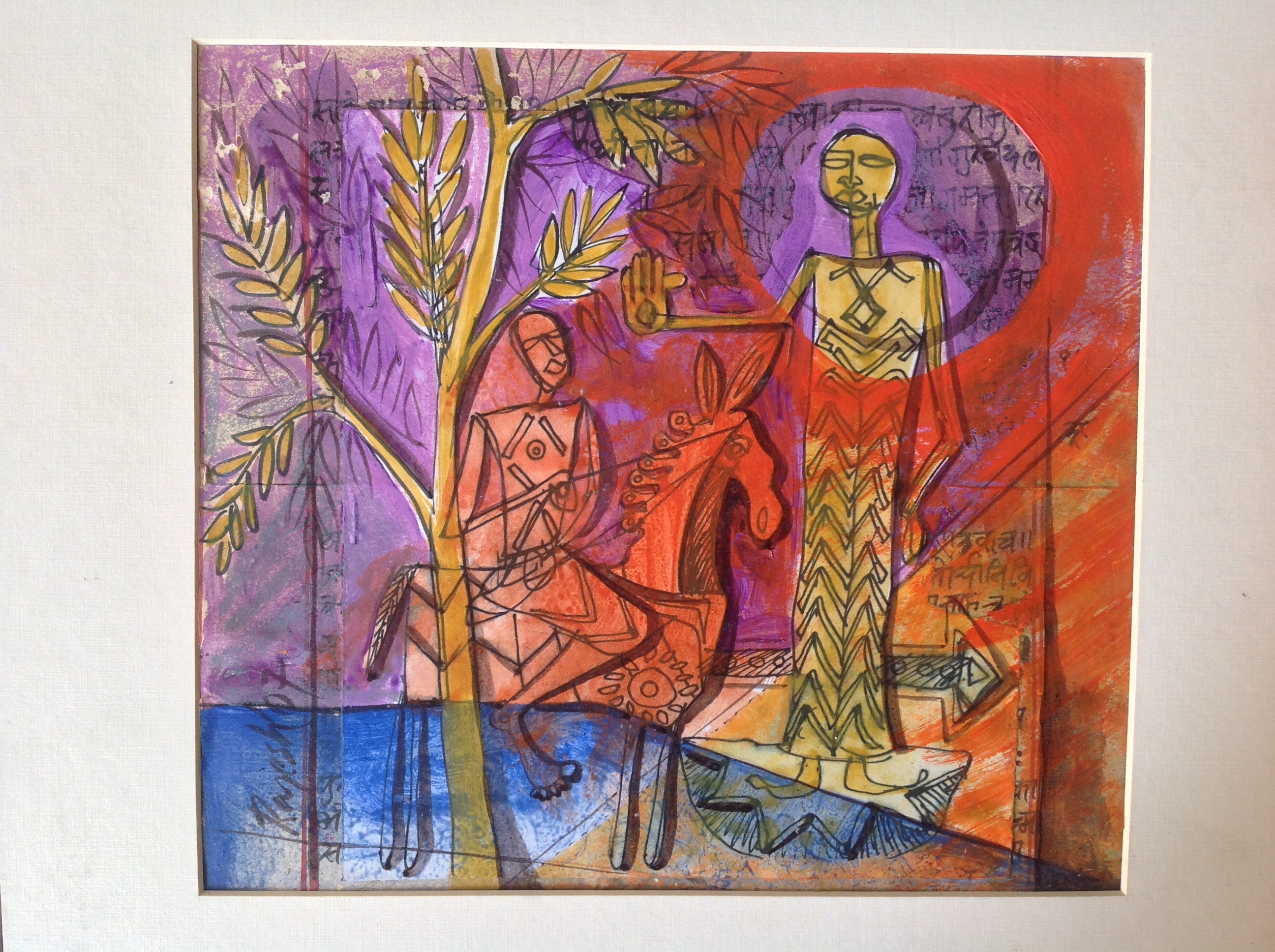 Rajesh Kumar Yadav (me an my world) India
Major Art Collection
1. Nehru Centre, London.UK
2. Rajasthan State Mines & minerals reg office, Udaipur.INDIA
3. Chief Minister office at, Jaipur,INDIA.
4. Lalit Kala Academy ,New Delhi.INDIA
5. Rajasthan Lalit Kala Academy, Jaipur.INDIA
6. N.Z.C.C. Patiala.INDIA
7. H.S.B.C Bank, Jaipur
8. BSNL, head office, Jaipur.
9. J&K Art&culture academy, Jammu.INDIA
10. W.Z.C.C Shilpgram,a craft village, Udaipur.INDIA
11. Welcome group Rajputana place Sheraton 2000.
12. Airtel,head office, Jaipur.
13. Spazio-tempo arte, Roverato, ITLAY .
14. Art Malaysia, Kuala Lumpur.
Numerous private & government collection in INDIA and Abroad.
Major Art Awards.
1989 First prize- All India Camel Contest.
1994 Mohan Sharma Memorial Award.
1998 Best Presentation Award by Lalit Kala Academy.
1999 7th All India Art Exhibition by Avantika New Delhi.
2000 State Award by Rajasthan Lalit Kala Academy, Jaipur.
Art Camps ,Workshops and INTERNATIONAL ART EXCHANGE PROGRAMME
1.Conduct Art Workshop of Kalavid Artist at AAMER FORT ,JAIPUR.
2.Conduct Art workshops of MR children, School Children, Teacher at Prayash Jaipur.
3. Mix media art workshop at St.marys Convent Sr. Sec. School, Udaipur RAJASTHAN INDIA 2013
4. FACE TO FACE , 3D papermache art 4 days Workshop at SATTYA,KATHMANDU NEPAL.2014
5. FLY ....Multi layer art workshop with painter designer TED BARR, ISRAEL. At udaipur india.2016
Wonderful activities 精彩活动